Whether your boiler is new or old it's vital to get it serviced on an annual basis.
Annual servicing ensures that your boiler is running safely and efficiently.
If you've had a new boiler or heating system installed you may think that it doesn't need a service 12 months later but you will be surprised how the much the CO2 levels can be affected, which is why the first service is important to make sure these levels are brought back in line with the manufacturers instructions.
Standard efficiency boilers (non condensing) should have they're burner removed and air ways of the main heat exchanger cleaned as standard to ensure no blockages occur and cause incomplete combustion which can lead to carbon monoxide being produced.
High efficiency boilers (condensing) although they are subject to the same procedures are standard efficiency boilers they don't always require the burner and airways cleaned on an annual basis. At B-Tech Heating we recommend if you have a high efficiency boiler that it has a "standard service" annually and every 5 years a "full service" is carried out where we inspect and cleaned the burner, main heat exchanger, replace ignition probes, replace burner door seals, measure and recharge expansion vessel pre charge if required. These types of boilers have an in built trap that can collect debris from the heat exchanger and lead to a blockage causing the boiler to fail, so it's important that this is removed and cleaned if necessary.
Few pictures below of both standard and high efficiency boilers being serviced.
Ideal regular boiler with burner removed and heat exchanger cleaned.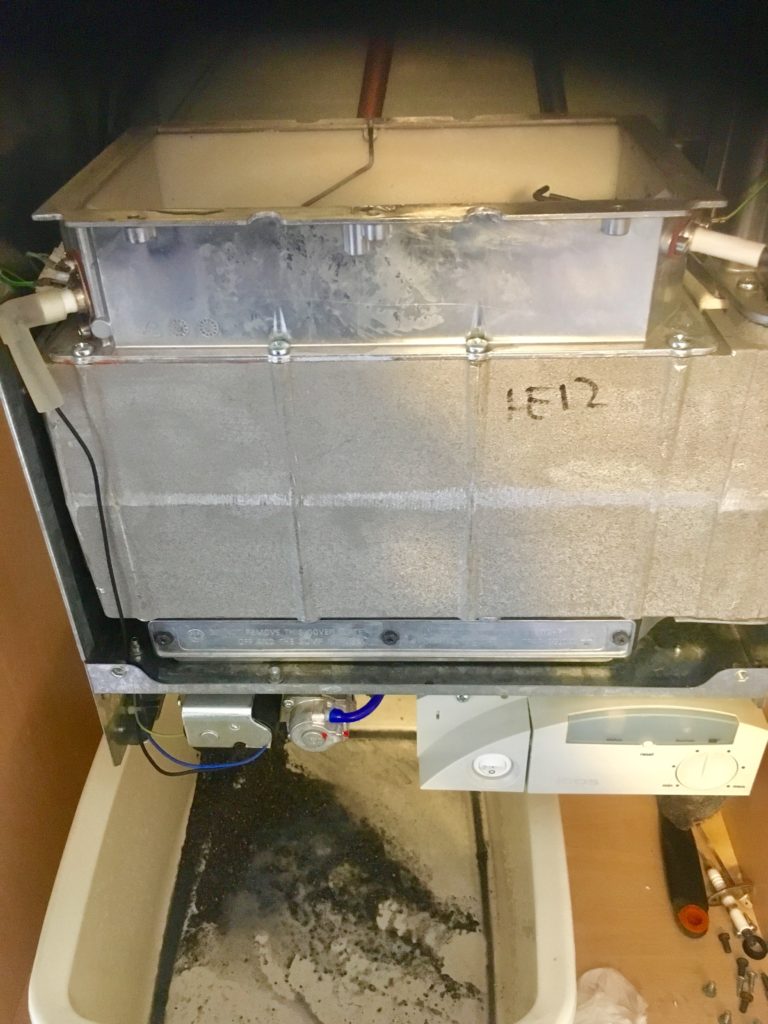 Worcester greenstar CDi combination boiler with parts removed for replacement and cleaning.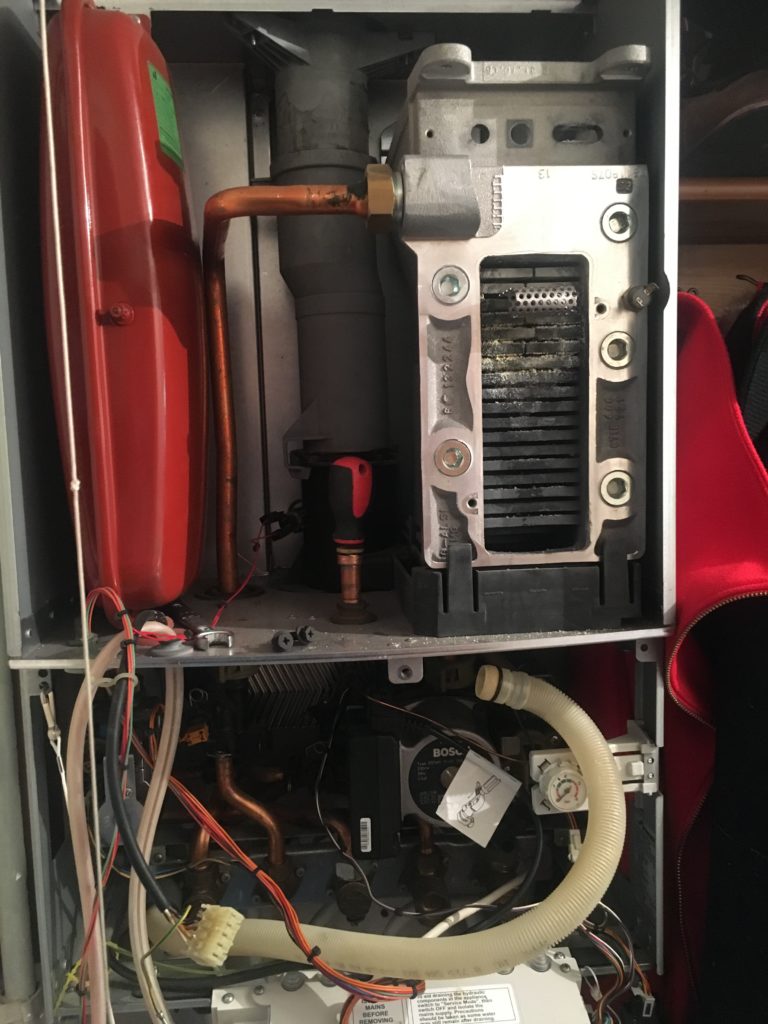 Ideal Isar with fan and burner removed prior to heat exchanger being cleaned.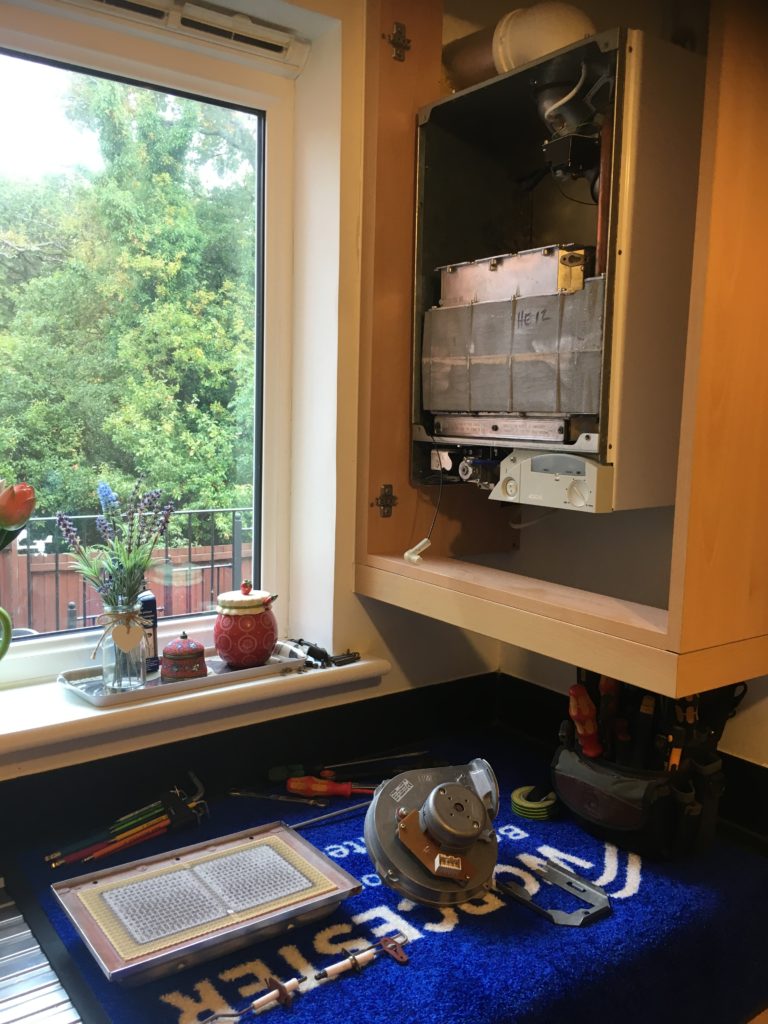 Worcester greenstar 25 si with parts removed for replacement and cleaning.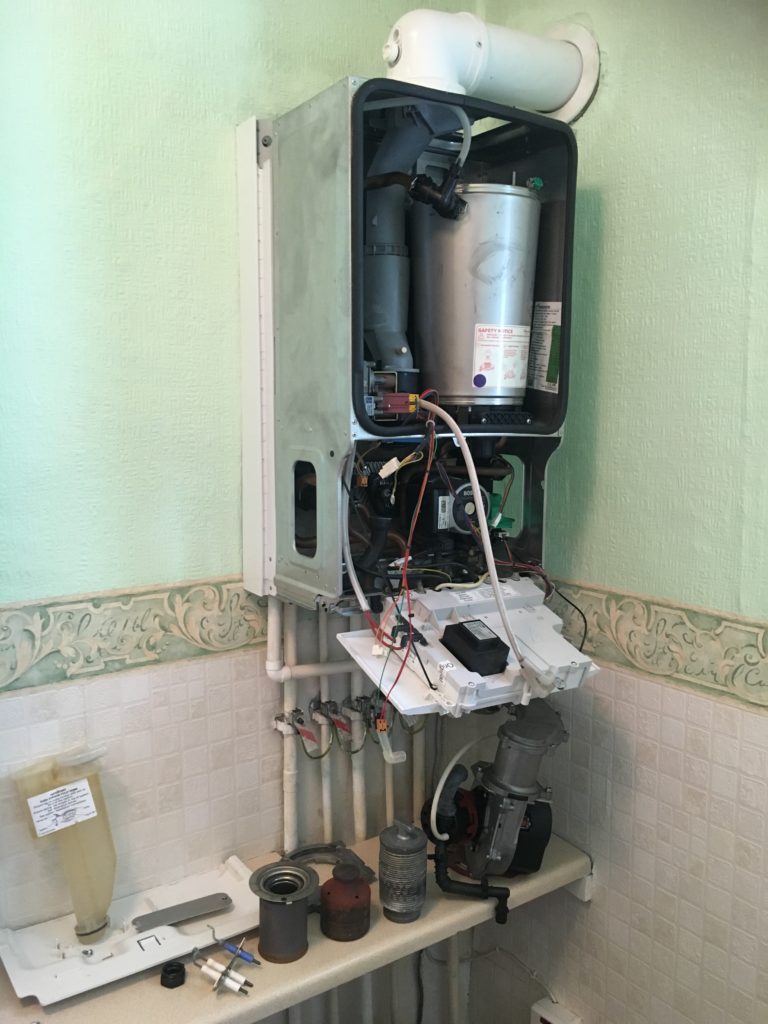 Baxi bermuda 552 with burner removed and heat exchanger exposed for cleaning.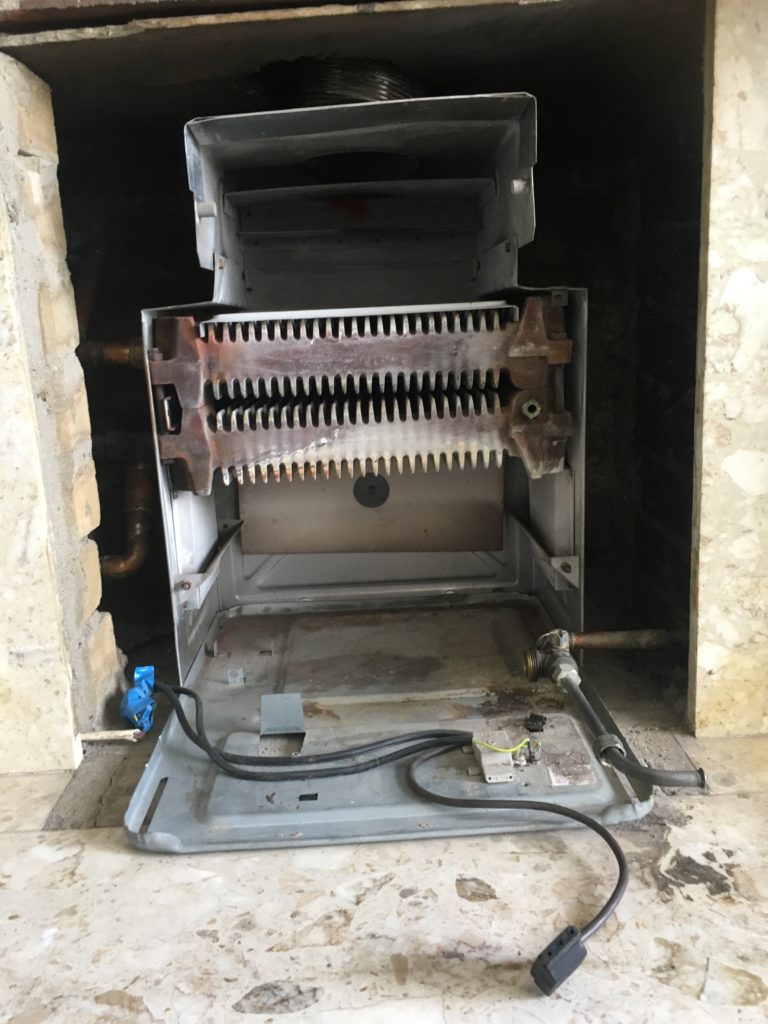 Worcester greenstar CDi ignition probes 8 years old and being replaced.
Check out the video below for some simple tips on how to stay safe in the home.